The "Artist Fellows" creates, researches and develops new artistic expressions that inspire the world from Tokyo. Selected Fellows are supported with production costs, provision of space and equipment, advice from specialist mentors, etc., enabling them to materialize their projects, ready to be unveiled in the city. Together, the Fellows also work to shape CCBT by conducting workshops and speaking at lectures.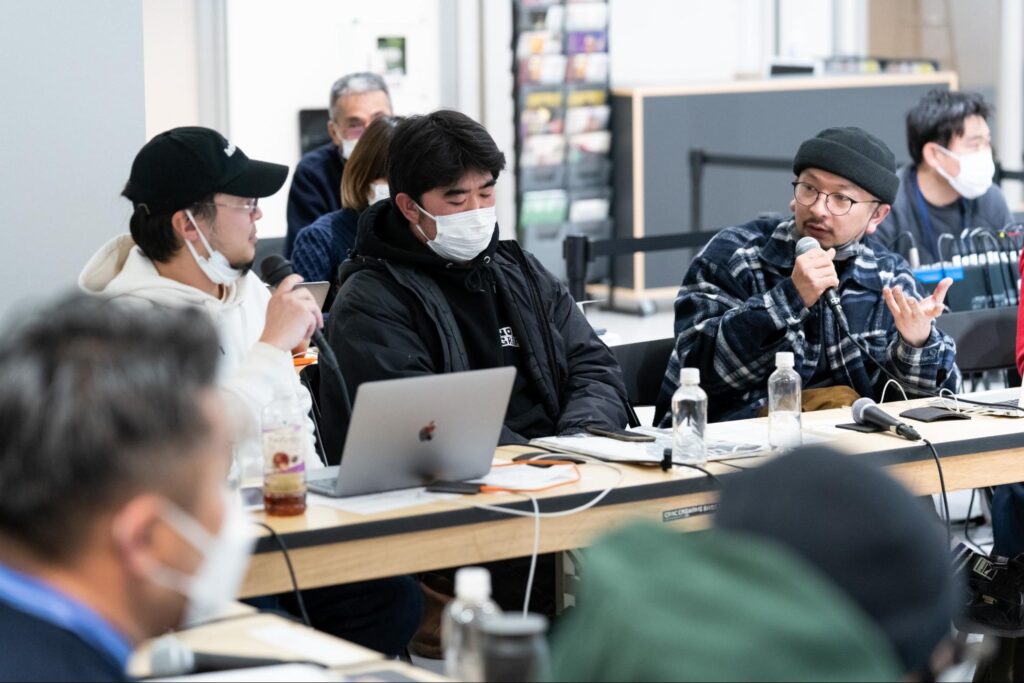 The SIDE CORE team develops projects set in public spaces from the perspective of street culture, and presents works that discover new ways of viewing and inhabiting landscapes by producing art and organizing exhibitions. Active since 2012, members include Sakie Takasu, Tohru Matsushita, and Taishi Nishihiro, with Kazunori Harimoto as video director. As a continuation of the "rode work" video series, which focuses on landscapes that have been transformed due to earthquake reconstruction, urban development, etc. through the perspective of skateboarding, the artist presented a new work that explored a different perspective of the city through the theme of urban underground spaces. The mentors in charge of the project were Taeko Isu (art director and graphic designer) and Tamio Iwaya (graphic designer).
Heading underground, where urban infrastructure gathers
The progress presentation at CCBT introduced SIDE CORE's activities at the time and reported on Tokyo's subterranean research. The "rode work" project started in 2017. It captures the transformation of landscapes in a variety of locations as videos from the perspective of skateboarding, a street culture.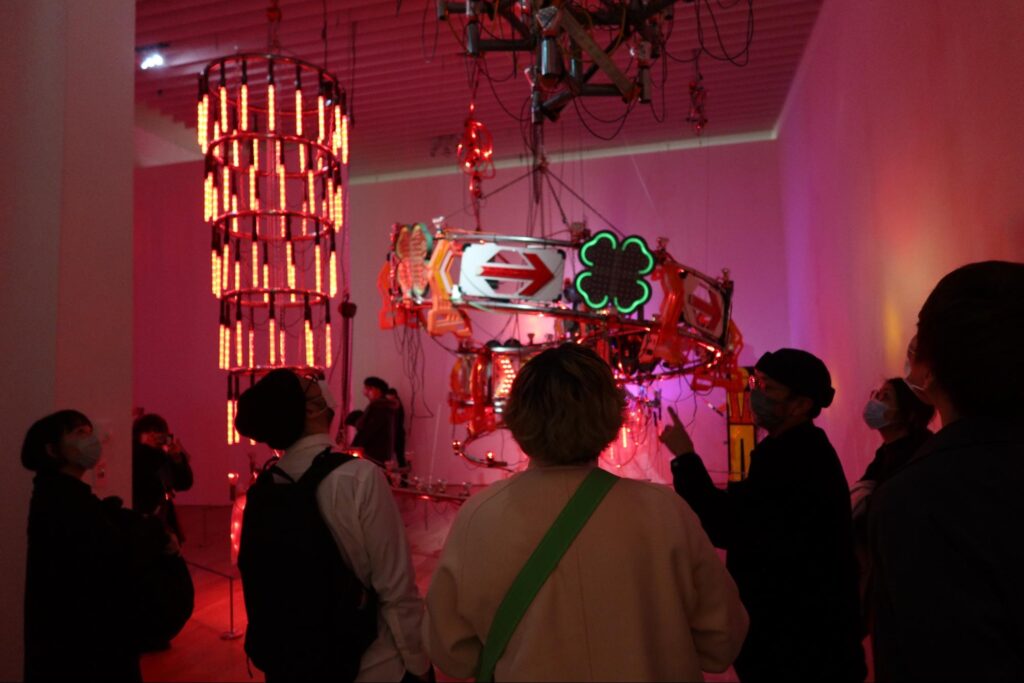 This exhibition focused on "urban underground spaces". Water, electricity, subways, and all other infrastructure stretch through these spaces like spiderwebs, and are the foundation of daily life. With the motif of urban infrastructure that we neither see, nor are aware of day to day, the exhibition brought a new perspective to the viewer.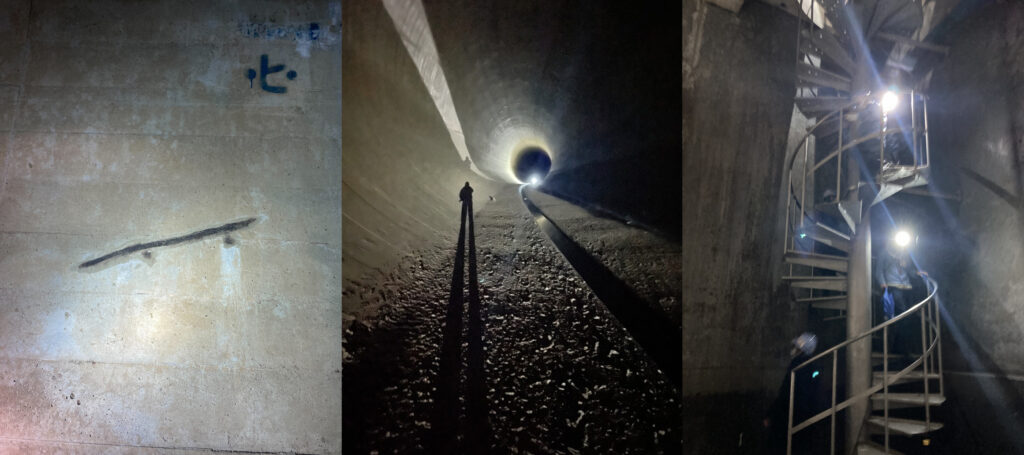 The team was also particular about where to present the completed video. To enrich the viewing experience, they arranged to present the work in an outdoor space not normally visible to the public. They also considered methods of presentation, right in the middle of the city, to evoke a sense of the underground space that lies beneath our feet.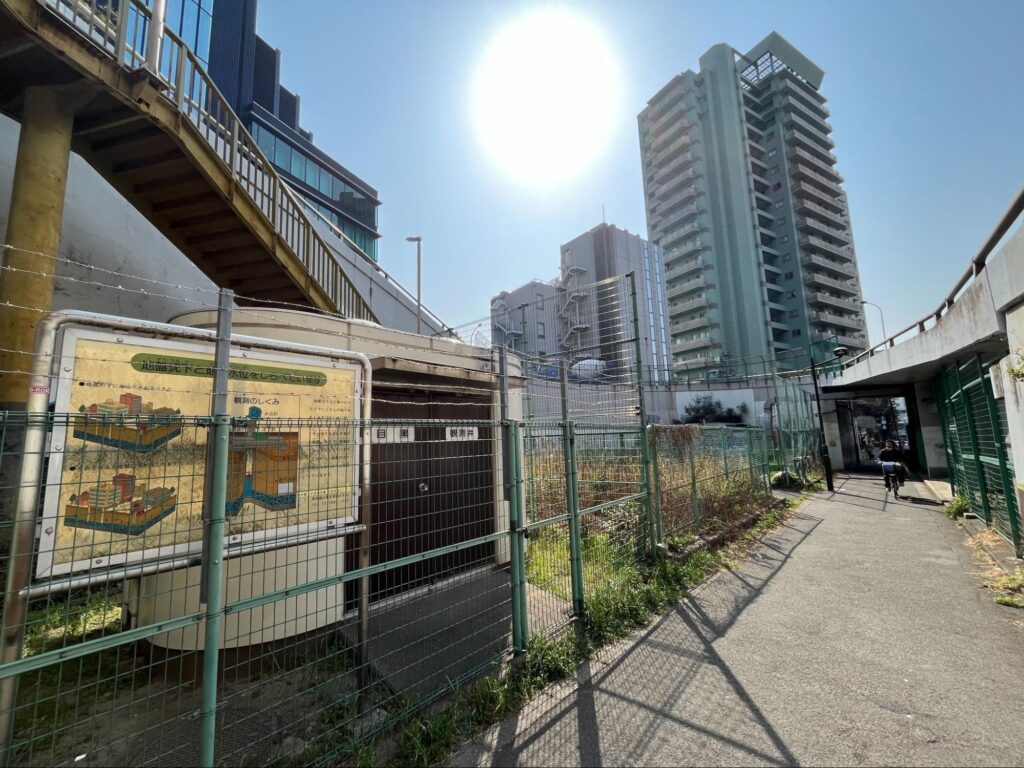 This was SIDE CORE's first large-scale shoot in an underground space where light could not penetrate. The project was also completed in collaboration with Japan's leading street skater, Takahiro Morita, who participated in the skate video production, "FESN." Not knowing what would be captured raised expectations for never-before-seen footage.
During the interviews, artists and their mentors exchanged opinions such as, "why not make the night walk project a reality, given the special opportunity?" and "this time, as a CCBT fellow, the cooperation of the Tokyo Metropolitan Government is available. There is no reason not to leverage this".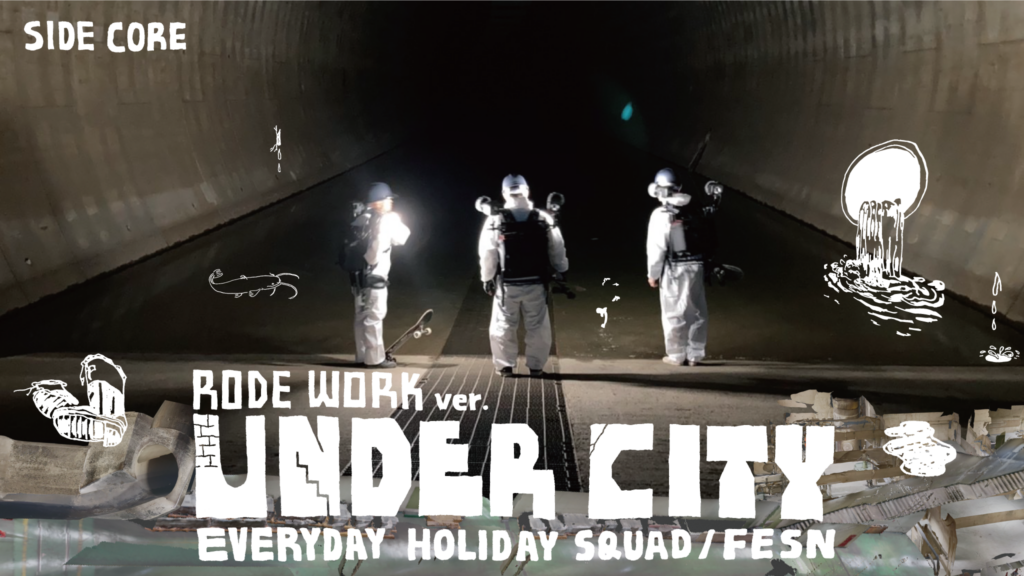 SIDE CORE「rode work ver. under city」
Dates:Saturday, March 18, 2023 – Sunday, March 26, 2023 2:00 pm -10:00 pm 
Venue:Empty Site next to Meguro Observation Well(153-0042 3-6, Aoba-dai, Meguro ward, Tokyo)
Admission: Free