CCBT is a hub where the public can explore their creative imaginations in society through the use of digital technology. CCBT has labs and studios where we will have workshops and programs, becoming the driving force of innovations born out of Tokyo.
Mission
Inspire
CCBT is an open, learning space where children experience art and technology that cultivates more imaginative minds and lives.
Co-Create
CCBT encourages collaborations among many that consider the future of Tokyo and plan together a road map for future societies.
Incubate
CCBT invites artists and creators as partners to explore and show novel artistic expressions.
Network
CCBT connects with the city and its people and forms domestic and foreign networks to create a base for digital creativity.
Spatial Design
Centering on a creative lab and studios, CCBT is a flexible venue capable of hosting workshops, symposiums, lectures, and more. It features unique spatial design that facilitates creativity while harnessing the legacy of the site. Also, CCBT utilizes its direct access from the street Shibuya Koen-dori and an open design that lets people outside see in, incorporating contingency into its layout to allow different kinds of people to gather and come into contact with creativity.
Spatial Design: upsetters architects, NOMURA Co., Ltd.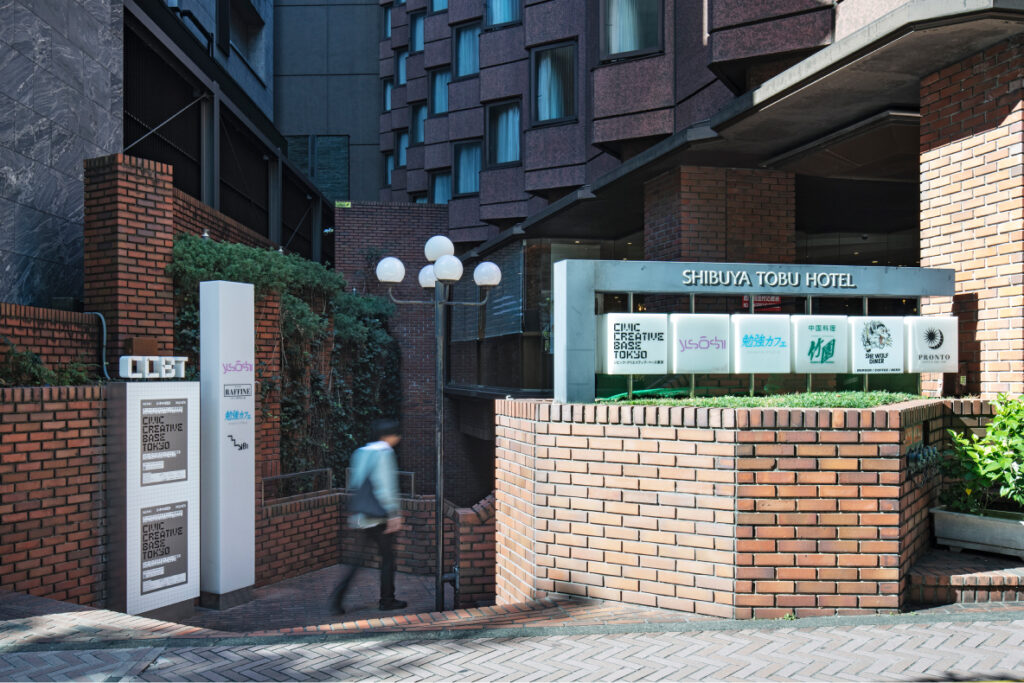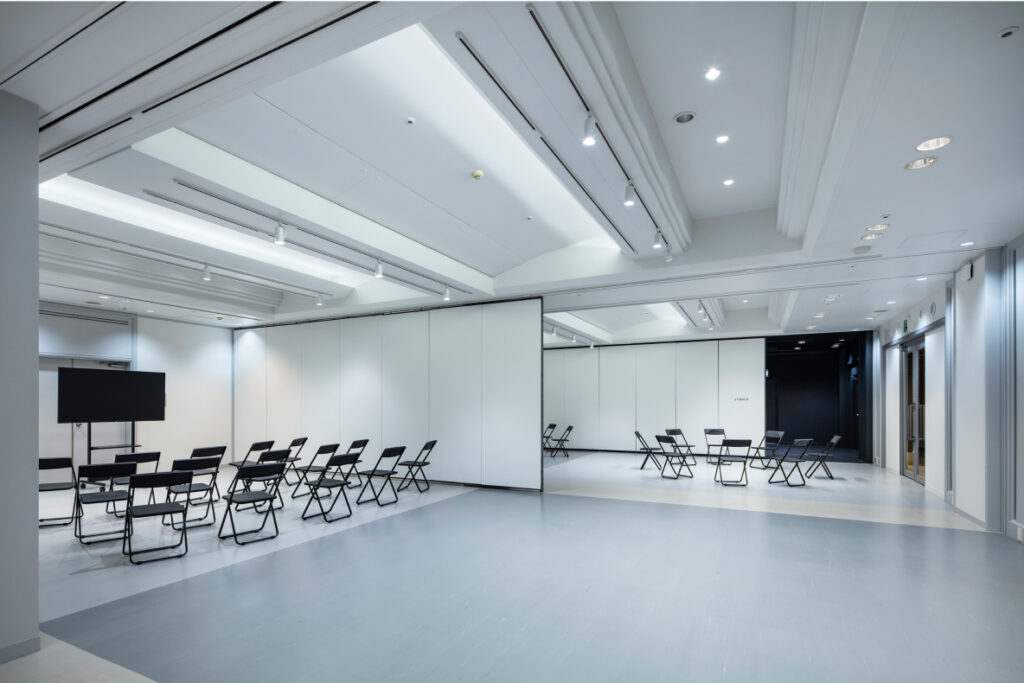 Visual Identity
The CCBT logo is software. Instead of a single, specific logo, a design system itself forms the visual identity, resulting in a logo that anyone can customize. Embodying the CCBT mission, the approach to the logo inspires digital creativity and connections between people.
VI Director : HAUS
Art Direction : Isu Taeko
Logo
Made using original software that arranges simple shapes in a grid, the logo is a versatile and expandable system enabling different combinations and parameters.
Software development: HAUS
Graphic design: Isu Taeko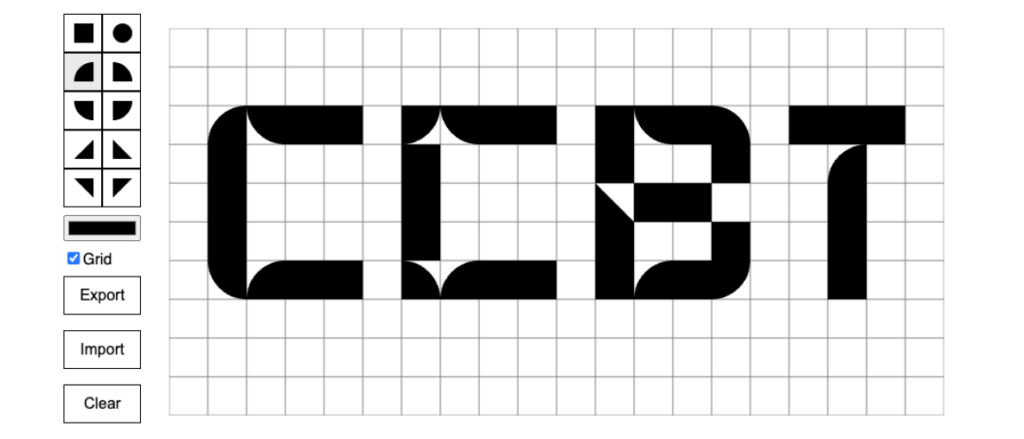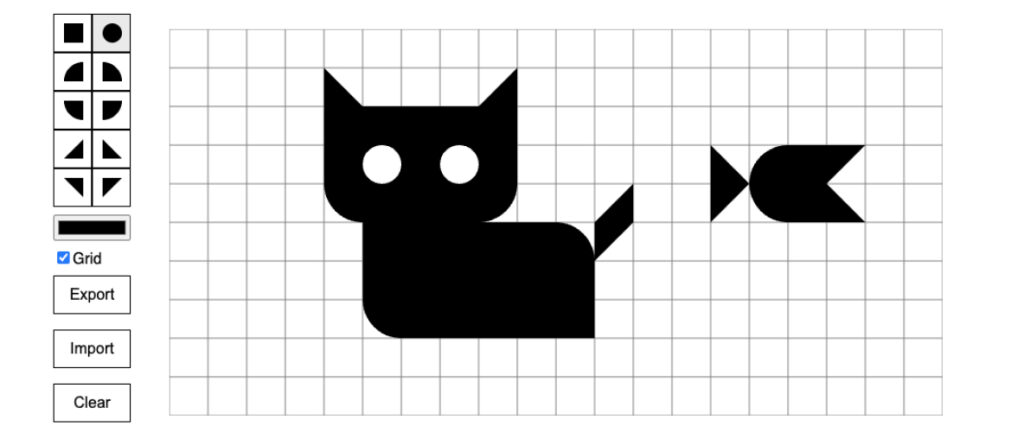 Motion Sound Logo
The logo uses video and sound to show various kinds of people coming together, and settings chain reaction of responses. It was created with sound and motion graphics by an artist working in the fields of art and advertising.
Sound: Hosoi Miyu
Motion: Miyamoto Takuma
Web
Web Design / Development: HAUS
Direction / Management: Yagi Ayumi
Concept Video
The video features creatives working at CCBT and shows what the site is like from a user' s perspective. The video is the first of a projected series, with others set to highlight leading figures from digital creativity and youth culture.
Cast / Narration: Chaso (Sakurai Kasumi)
Direction / Camerawork / Editing: Harimoto Kazunori
Camera Assistance: Tanaka Ryosuke
Sound Recording: Arai Nozomi
Hair & Makeup: Nakagawa Rieko
Music: Tokusashi Kengo
Lighting: Kumekawa Yo, Irio Akiyoshi
Production: HAUS
Staff
Program Direction
Hirota Fumi
Kashima Moeko
Shimada Mei
Kobayashi Reina
Technical Direction
Ito Takayuki
Tabei Katsuhiko
Otsuto Masashi
Iwata Takuro (arsaffix Inc.)
Ito Yuya (arsaffix Inc.)