CCBT will present rode work ver. under city by the CCBT artist fellow SIDE CORE at a special outdoor location.
It is the latest in SIDE CORE's series ongoing since 2017 that deals with architecture and civil engineering from the perspective of the street, exploring post-disaster reconstruction, urban development, and more. Showcasing constantly changing environments, from areas undergoing recovery after a natural disaster to the redevelopment projects initiated by the Olympics, all from the POV of a skateboard, the series aspires to rediscover the ways in which people and urban environments interact.

As the name suggests, rode work ver. under city focuses on underground urban space. During its participation in the CCBT Art Incubation Program, SIDE CORE filmed sites normally inaccessible to the general public, such as a giant underground retention basin, disused water treatment facility, and abandoned subway station. Recent technological progress has led to the digitalization and increased visibility of all kinds of urban environments, but many subterranean spaces remain shrouded in mystery. SIDE CORE filmed people skateboarding in underground spaces in Tokyo, using editing tricks to connect the different spaces and create a single "virtual underground city." This approach is intended as a reimagining of Agartha, a legendary city that occultists in the early twentieth century believed exists on the inner surface of the Earth, now relocated in the work to underneath Tokyo.

The exhibition takes place at an empty site in Tokyo's Meguro ward where an observation well used to be. Such wells are facilities for monitoring underground flow conditions and groundwater levels in aquifers, especially in regard to land subsidence risk.
The leading Japanese skateboarder Morita Takahiro is also a collaborator on the project as part of his skateboarding videography unit FESN. Along with performing himself, he directed the skateboarding scenes.

Framed through the lens of skateboarding, the project intersects a range of elements, from various stories about underground Tokyo to geology and disaster prevention, technology and urban studies, and urban legends and fiction. Experience a unique view of Tokyo.
Outline
SIDE CORE "rode work ver. under city"
Dates:Saturday, March 18, 2023 – Sunday, March 26, 2023 2:00 pm -10:00 pm
Venue:Empty Site next to Meguro Observation Well(3-6, Aoba-dai, Meguro ward, Tokyo, 153-0042)
Admission: Free

* This work was produced as part of the "Art Incubation Program," an artist fellowship program of the Civic Creative Base Tokyo [CCBT].
Access
Train: 8 minutes walk from East Exit of Ikejiri-Ohashi Station on Tokyu Denentoshi Line
Bus : 4 minutes walk from Tokyu Bus "Ohashi", 5 minutes walk from "Osakaue".
Walk: 23 minutes walk from CCBT
Credit Title
Skateboarder
Camerawork
Camera Assistance
Lighting
Lighting Assistance
Sound Recording
Sweetening
Sound Design
3D Scanning
Special Thanks
Morita Takahiro, Kaetsu Reon, Sakurai Issei
Imae Ryuichiro, Harimoto Kazunori
Shinozaki Aoi, Kokai Inori, Murayama Yudai
Katagi Naoyuki, Wang Hiroto
Shimada Daiichi
Arai Nozomu, Sakamoto Naru
Arai Nozomu
Matsuura Tomoya
Inafuku Takanobu, Tsuda Kazutoshi, Inoue Tomohiro
Shimada Mei
Organizer: Civic Creative Base Tokyo [CCBT]
Filmed in cooperation with Keisei Electric Railway Co., Ltd., TOKYO CREATIVE SALON Executive Committee, Executive Committee of SHIBUYA FASHION WEEK, Bureau of Construction Tokyo Metropolitan Government (Kanda River /Ring Road No. 7 Underground Regulating Reservoir), Bureau of Sewerage Tokyo Metropolitan Government (Pumping Station at the Former Mikawashima Sewage Disposal Plant, The Shibuya station east exit rainwater reservoir facility), Bureau of Transportation Tokyo Metropolitan Government
Related Event
CCBTMeetup 013
Talk Event "under city meeting"
CCBT will hold a talk to accompany the outdoor exhibition of rode work ver. under city, the new work by CCBT artist fellow SIDE CORE.
In SIDE CORE's video work, skaters explore underground urban spaces normally inaccessible to the general public, such as a giant underground retention basin, disused water treatment facility, and abandoned subway station.
In this talk, videographer and leading Japanese street skateboarder Morita Takahiro, who is also a collaborator and performer in the new work, and Yamakawa Rick, manager of the RAU collective that explores the city through "test videos" made by members from around the world, will bring their perspectives to bear comprehensively on the new SIDE CORE project.
Date:Thursday, March 23, 7:00pm ~8:30pm(Venue Open 6:30 pm)
Speakers:SIDE CORE、Morita Takahiro (professional skateboarder, videographer), Yamakawa Rick (Artist, Co-chairman of Transfield Studio / Representive of Yamakawariku Architects)
Venue:Civic Creative Base Tokyo [CCBT]
Admission Free/No application required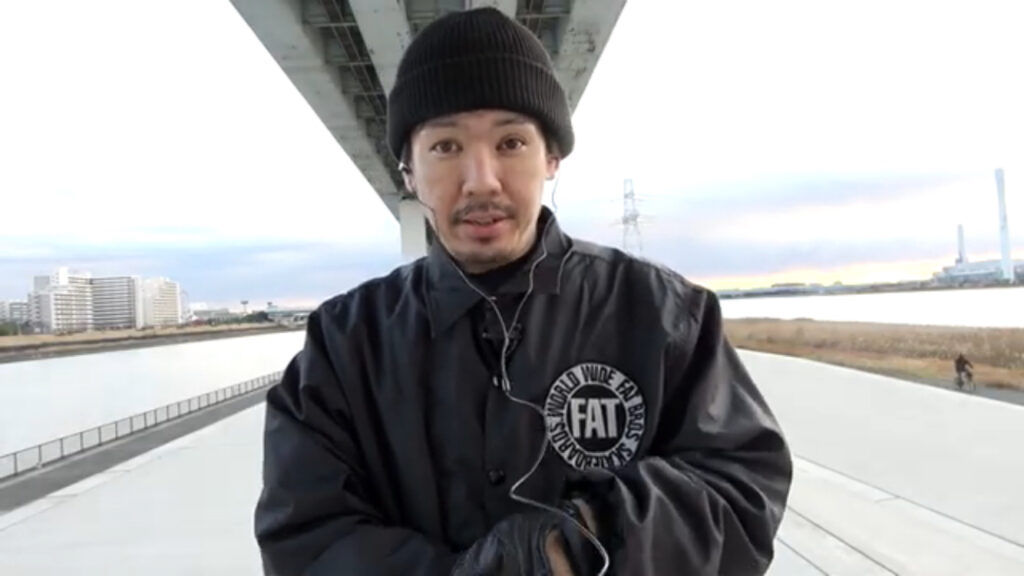 Morita Takahiro
Professional skateboarder, Videographer
Hailing from Matsunoki in Suginami, Tokyo, Morita Takahiro is a professional skateboarder who heads FESN, a video production unit that creates innovative work from the frontline of the Far East. His film overground broadcasting (2008) won acclaim in Japan and around the world. He also serves as director of the apparel brand LIBE BRAND UNIVS. and runs FESN laboratory, which creates original skateboards in his Nakano homebase.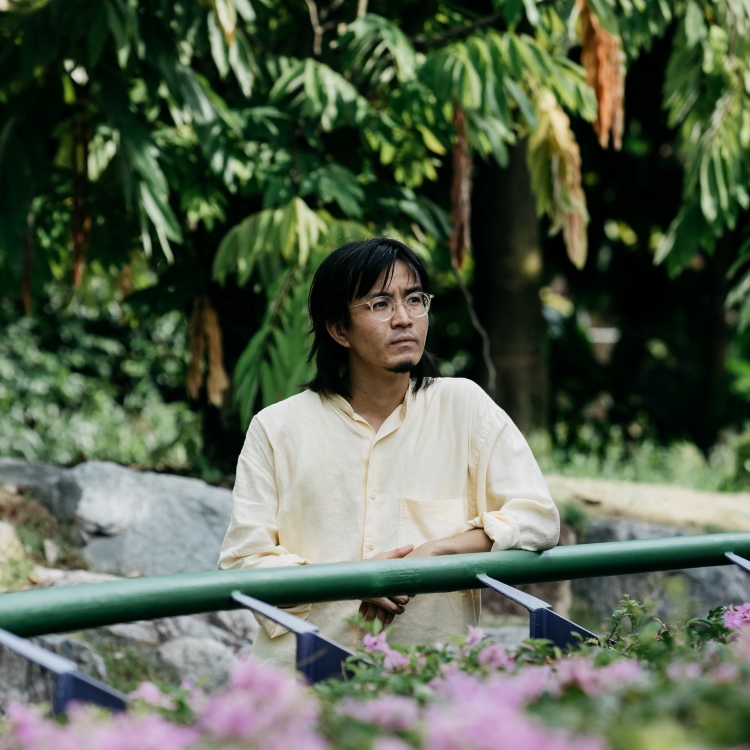 Yamakawa Rick
Artist, Co-chairman of Transfield Studio / Representive of Yamakawariku Architects
2013 Graduated from Tokyo University of the Arts, Department of Architecture.
Recent works : "Sando mairu"(2020), "Lines and Around Lines"(2022) as the tour performance for re-observing cities through the history of compromise between land and human. In addition, he is Program manager of the learning collective "RAU (Reciprocal units within Arts and Urbanism)", Director of "Making theatre lab" that aims for thinking welfare facilities through appreciation of art, Co-founder of the party "SNZ" that organizes counseling space. He acts for making situations that enable people to think together in several formats.
◆CCBT Art Incubation Program
One of CCBT's core programs and the largest artist fellowship in Japan, the Art Incubation Program aims to enable new artistic creativity and R&D that inspires the world with what Tokyo can do. CCBT's artist fellows receive funding support for new projects, use of CCBT's facilities, and expert advice as they develop their work and then present it in Tokyo. Alongside this, fellows give workshops and lectures at CCBT, share their creative process publicly, and serve as partners helping to build CCBT.
Artist Profile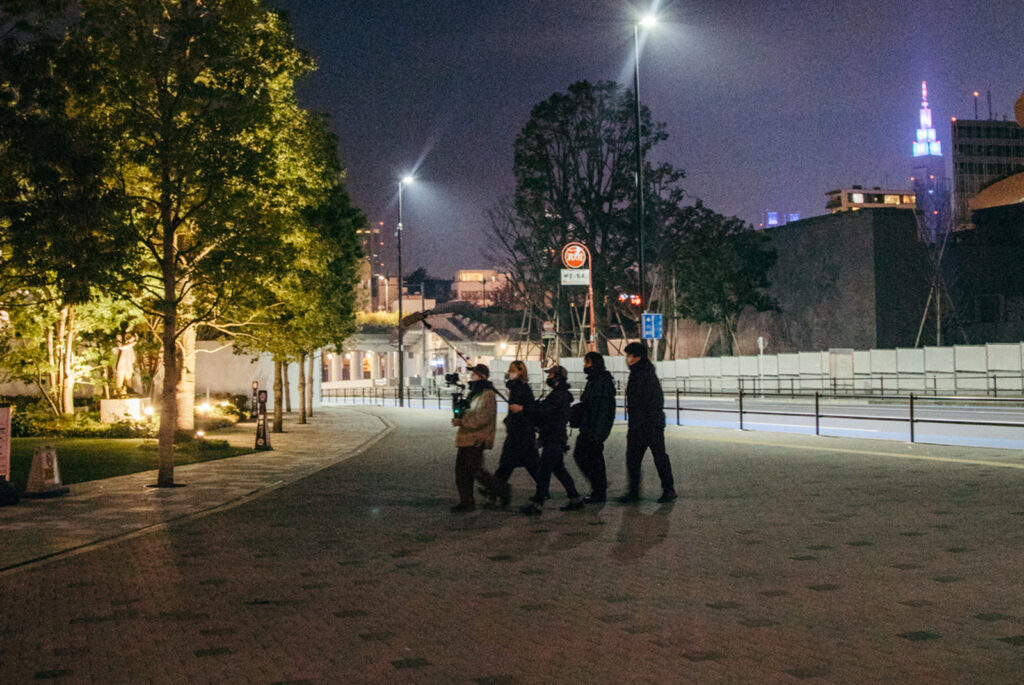 SIDE CORE
Artist
Featuring Takasu Sakie, Matsushita Tohru, and Nishihiro Taishi, SIDE CORE launched in 2012. Harimoto Kazunori also participates in the collective as a video director. It develops projects in public space through the lens of street culture. Unfolding both indoors and out, its practice explores ways to expand expression in urban space with the aim of changing mindsets, intervening in interstices, and broadening expression and actions. SIDE CORE's work has appeared in a wide range of exhibitions in Japan and overseas, including "Roppongi Crossing 2022: Coming & Going" (2022, Mori Art Museum, Tokyo) and "Ripple across the Water 2021" (2021, Watari Museum of Contemporary Art, Tokyo).