The "Artist Fellows" creates, researches and develops new artistic expressions that inspire the world from Tokyo. Selected Fellows are supported with production costs, provision of space and equipment, advice from specialist mentors, etc., enabling them to materialize their projects, ready to be unveiled in the city. Together, the Fellows also work to shape CCBT by conducting workshops and speaking at lectures.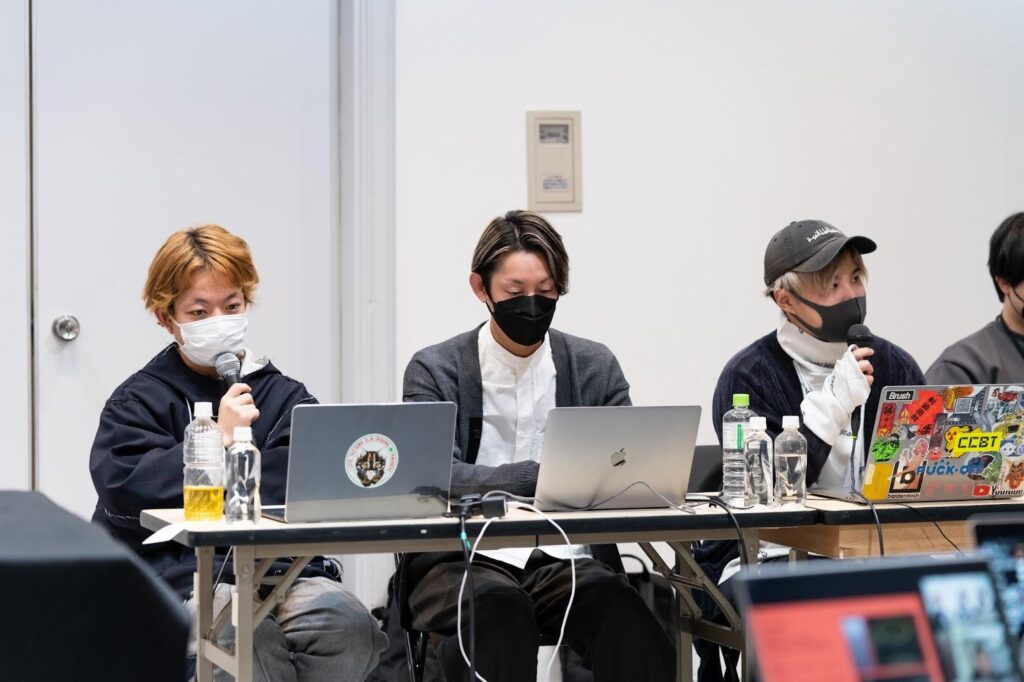 Using XR to install an exhibition in Shibuya
Kazuhiko Asama, God Scorpion, and yoshidayamar use XR (cross reality), such as AR and VR, to create art. In this project, the team aimed to coordinate visual artists, as well as architects, fashion designers, and musicians, to install an international urban exhibition utilizing XR technology in Shibuya. The mentors in charge of the project were Seiichi Saito (director of Panoramatiks) and Junichi Takekawa (director of MUTEK Japan). The progress report at CCBT presented a concrete exhibition plan based on the projects designed.
The exhibition was titled "AUGMENTED SITUATION D". The title left room for viewers and participants to consider the significance of the extended "D".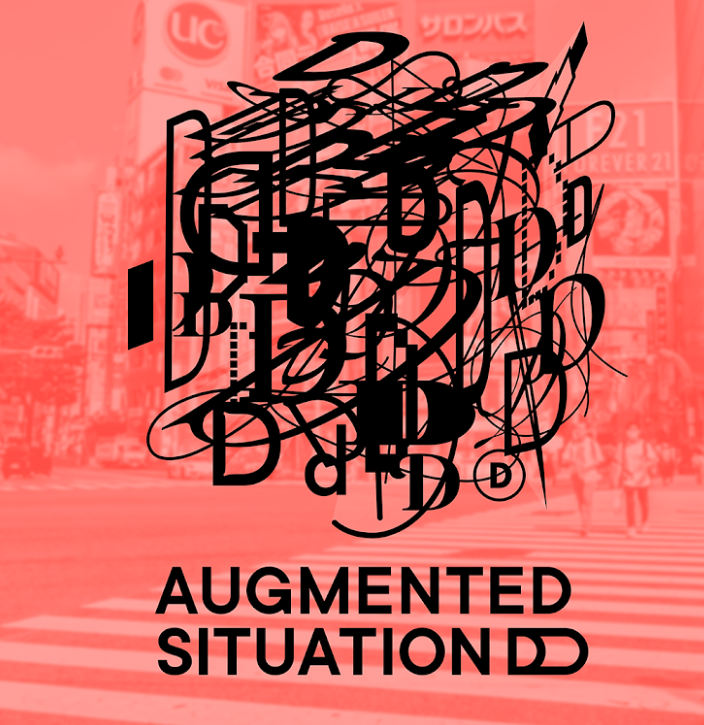 The exhibition was planned to feature a collection of works that utilized AR, among other XR technologies, to construct the motif of "the city of Shibuya". Simon Weckert (Germany), who is critical of the digital society, and Markus Selg (Germany), who explores the relationship between the age-old myths and technologies that transverse the digital and the analog, were selected to participate, giving the exhibition strength on an international level. With the support of the Goethe-Institut Tokyo, Weckert also made his first visit to Japan for an artist-in-residence program.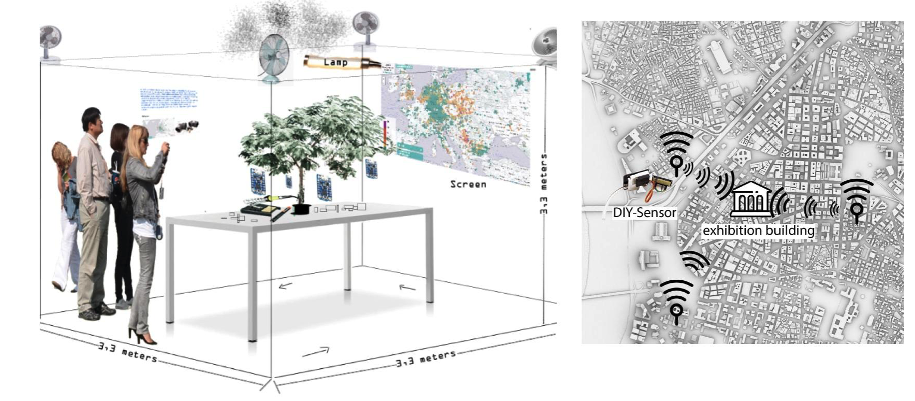 The exhibition featured a wide variety of artists. In addition to the architecture team, "GROUP", participants included "ALTEMY", "suzuko yamada architects", and "ANY" from the United States. "KODAMATACHI", who creates new animation experiences by combining sound and characters with XR technology, and "God Scorpion", a media artist whose work focuses on VR, were also participants. Visitors could view hybrid works that combined XR technology with sculpture and two-dimensional art; even the genres of the artists were hybrid.
Prior to the exhibition, KODAMATACHI members, Yuka Miyoshi and Kazumichi Komatsu, led the "Chorus with AR! Singing Workshop" for elementary school students in Tokyo. A character designed by another member, Shu Yonezawa, danced through the sky, singing the chorus of the song, "Tsubasa wo Kudasai (Give Me Wings)", which was recorded during the workshop, as a result of the project.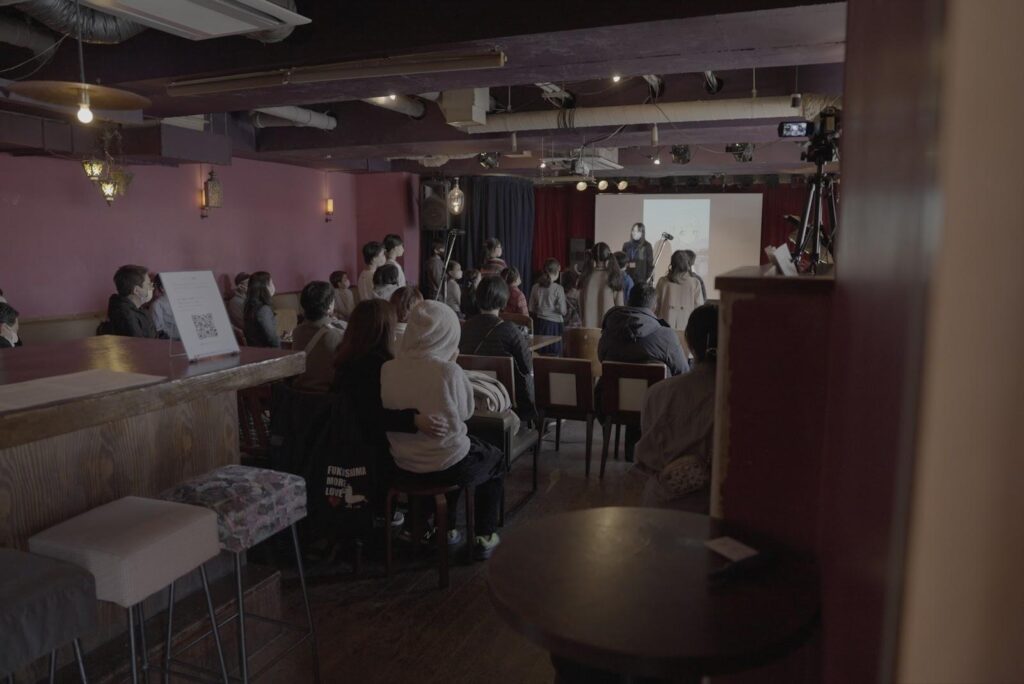 During the interviews, artists and their mentors exchanged opinions such as, "the involvement of movement and the element of fieldwork enriched the project," and "knowing how to involve the diverse range of people who gather in Shibuya is crucial".
「AUGMENTED SITUATION D」
Dates: March 10 (Fri) – 21 (Tue) 2023, 1:00 pm -7:00 pm ※Closed on Mondays
Venue: Civic Creative Base Tokyo [CCBT] and other locations in Shibuya Ward
Organizers: Tokyo Metropolitan Government, Tokyo Metropolitan Foundation for History and Culture
Supported by Goethe-Institut Tokyo
http://augmented-situation-d.org/