CCBT will present rode work ver. under city by the CCBT artist fellow SIDE CORE at a special outdoor location. Alongside the video work on show off-site, CCBT will host an exhibition showcasing its function as a hub for making new art.
The new work by CCBT artist fellow SIDE CORE, rode work ver. under city, will be on show from March 18, 2023, at an empty site next to Meguro Observation Well in Meguro, Tokyo. It is the latest entry in SIDE CORE's series ongoing since 2017 that examines architecture and civil engineering from the perspective of the street, investigating post-disaster reconstruction, urban development, and more.

For this new work, SIDE CORE conducted research and scouted locations from examples of underground urban space, creating a video work in which skaters explore sites normally inaccessible to the general public, such as a giant underground retention basin, disused water treatment facility, and abandoned subway station.

Alongside the video work on show off-site in Meguro, CCBT will host an exhibition showcasing its function as a hub for making new art, featuring materials SIDE CORE gleaned over the course of the research, photographs documenting the project, the equipment used during the shoots, and related video footage. In this way, the exhibition forms a node linking CCBT in Shibuya with the outdoor venue in Meguro. SIDE CORE's unique approach to public space as evinced through the exhibition and its process of expanding artistic expression based on ongoing research will prompt viewers to rethink their relationship with the city and challenge how they see the urban. Don't miss this opportunity to traverse the vast underground spaces that exist beneath your feet and which form the hidden infrastructure underpinning your life.
Outline
SIDE CORE "under city desk"
Dates: Tuesday, March 21, 2023 – Sunday, March 26, 2023 1:00 pm -7:00 pm
Venue: Civic Creative Base Tokyo [CCBT]
Admission: Free
Organizer: Civic Creative Base Tokyo [CCBT]
Off-site Exhibition
◆CCBT Art Incubation Program
One of CCBT's core programs and the largest artist fellowship in Japan, the Art Incubation Program aims to enable new artistic creativity and R&D that inspires the world with what Tokyo can do. CCBT's artist fellows receive funding support for new projects, use of CCBT's facilities, and expert advice as they develop their work and then present it in Tokyo. Alongside this, fellows give workshops and lectures at CCBT, share their creative process publicly, and serve as partners helping to build CCBT.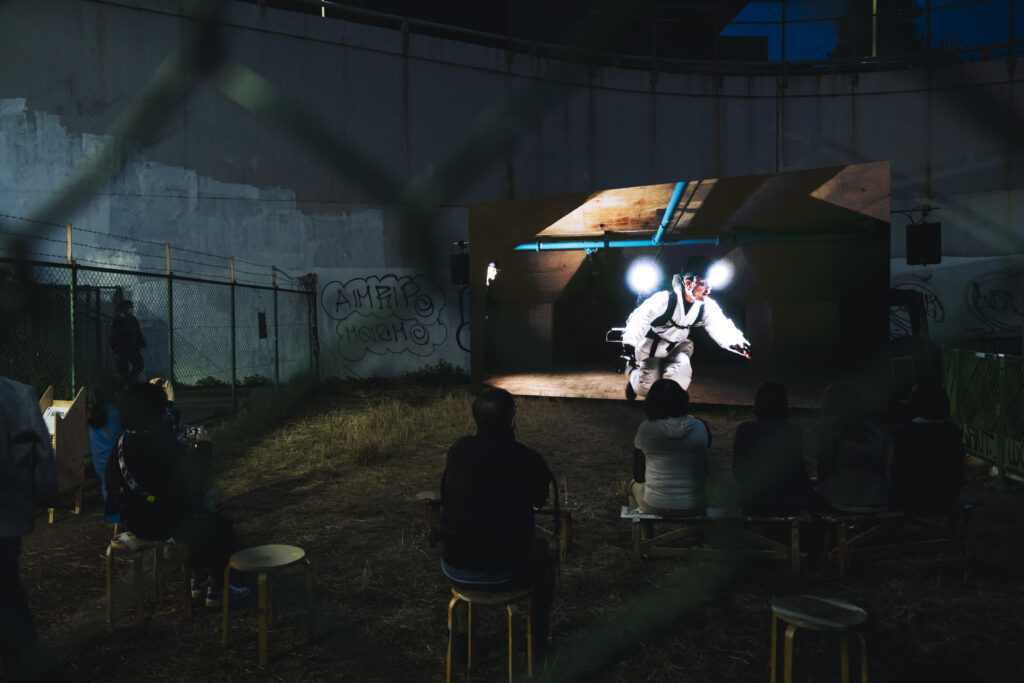 SIDE CORE
rode work ver. under city
Artist Profile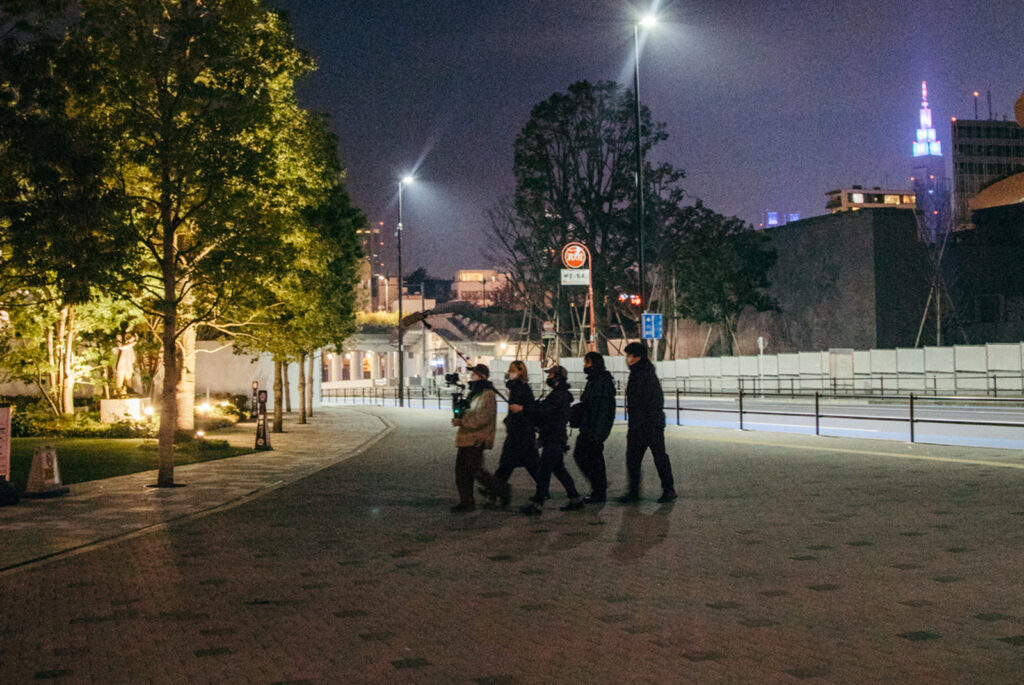 SIDE CORE
Artist
Featuring Takasu Sakie, Matsushita Tohru, and Nishihiro Taishi, SIDE CORE launched in 2012. Harimoto Kazunori also participates in the collective as a video director. It develops projects in public space through the lens of street culture. Unfolding both indoors and out, its practice explores ways to expand expression in urban space with the aim of changing mindsets, intervening in interstices, and broadening expression and actions. SIDE CORE's work has appeared in a wide range of exhibitions in Japan and overseas, including "Roppongi Crossing 2022: Coming & Going" (2022, Mori Art Museum, Tokyo) and "Ripple across the Water 2021" (2021, Watari Museum of Contemporary Art, Tokyo).