In advance of Future Ideations Camp, we welcome Dr. John Maeda to present a keynote lecture via Zoom Webinar. Dr. Maeda is an early catalyst for generative art and computation design and is known to have lead the STEM to STEAM movement in the US.
Please join us on this rare occasion to hear from the leading figure in design and AI!
(February 9th, 2023)
The date of this event has been changed due to organizational circumstances.
The new date is: February 12th (Sun) 14:00 – 15:30 (JST)
The Zoom Webinar link with the above new date has already been emailed to applicants' addresses registered to Zoom Webinar.
We sincerely apologize for the inconvenience this will cause to applicants.
◆Event detail
Future Ideations Camp vol.1
Keynote lecture 01 "Design and Artificial Intelligence"
The new date is: February 12th (Sun) 14:00 – 15:30 (JST)
Date and TIme: February 11, Saturday, 14:00–15:30 (JST)
Keynote lectures speaker: John Maeda (Technologist / Vice President, Design and Artificial Intelligence, Microsoft)
Online Live Streaming (Zoom Webinar) [Registration Required / Free of Charge]
Capacity: 500 persons
Language: English-Japanese simultaneous interpretation available
*Text-based support (UD Talk, Japanese only)
Organizers: Tokyo Metropolitan Government, Tokyo Metropolitan Foundation for History and Culture
◆From the Speaker

Modern neuroscience tells us that how we store and process information depends upon our emotional state, which easily triggers the "fight or flight" response. Technologies that are designed to empower our understanding of events at hand, as well as to respond quickly, ultimately depend upon our personal fortitude. Large Language Model (LLM) AI has brought brand new hopes, and fears, for how we might transform the next wave of technology products and services.
◆Registration
Fill in the Zoom Webinar Registration form below.
The Webinar link will be sent at least a day prior of the event.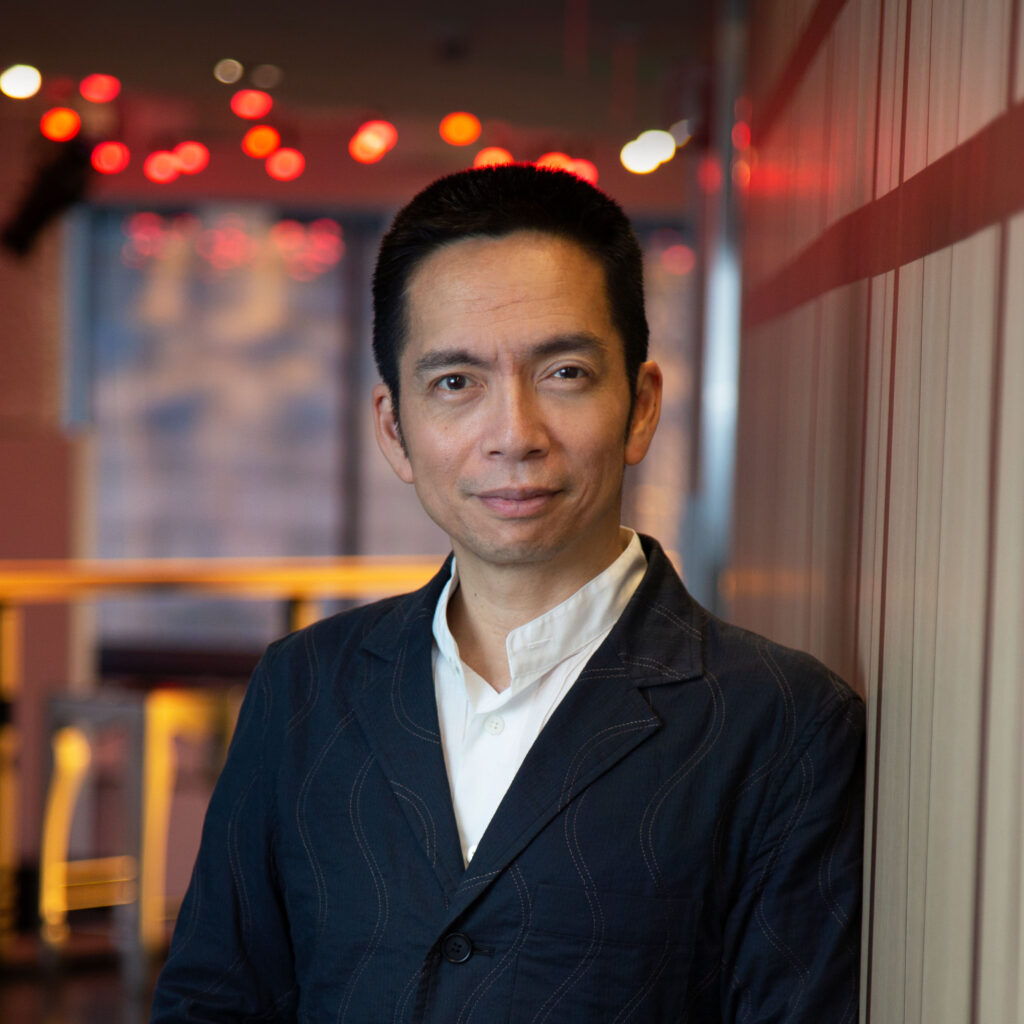 John Maeda (Technologist / Vice President, Design and Artificial Intelligence, Microsoft)
John Maeda (b. 1966) is an American technologist and product experience leader with a passion for resilience and renewal. He is the early catalyst for generative art and computational design for commercial applications across Web2 and Web3 and is known for launching the STEM to STEAM movement in the U.S. Maeda is the first recipient of White House's National Design Award for algorithmically-generated visualizations informed by data + AI, and is a noted online influencer and investor in diverse startups. He is the author of five books including a gentle introduction to AI/ML How To Speak Machine and the tech bestseller of 2006 Laws of Simplicity. As Wired Magazine described, "Maeda is to design what Warren Buffett is to finance."
Official Website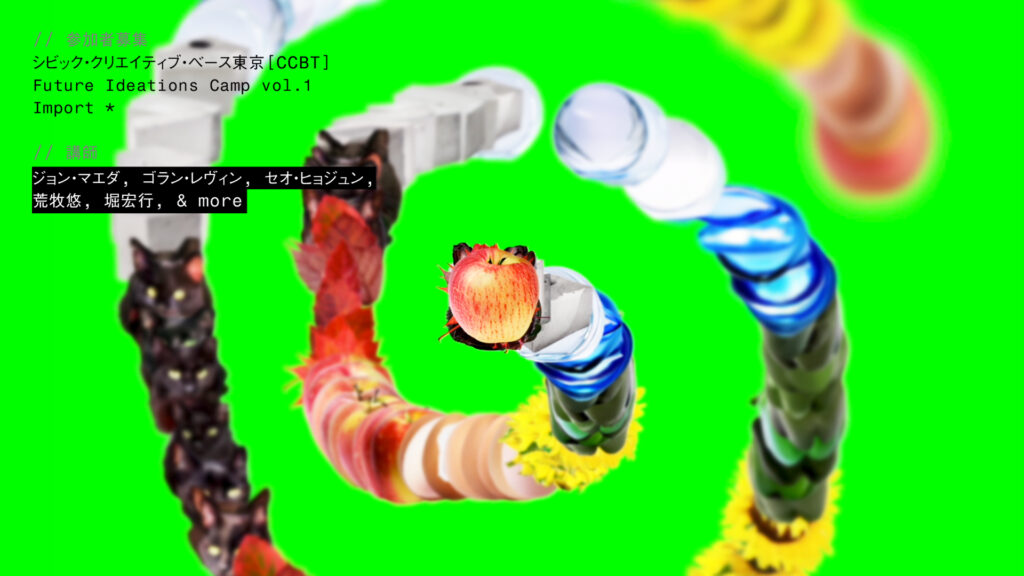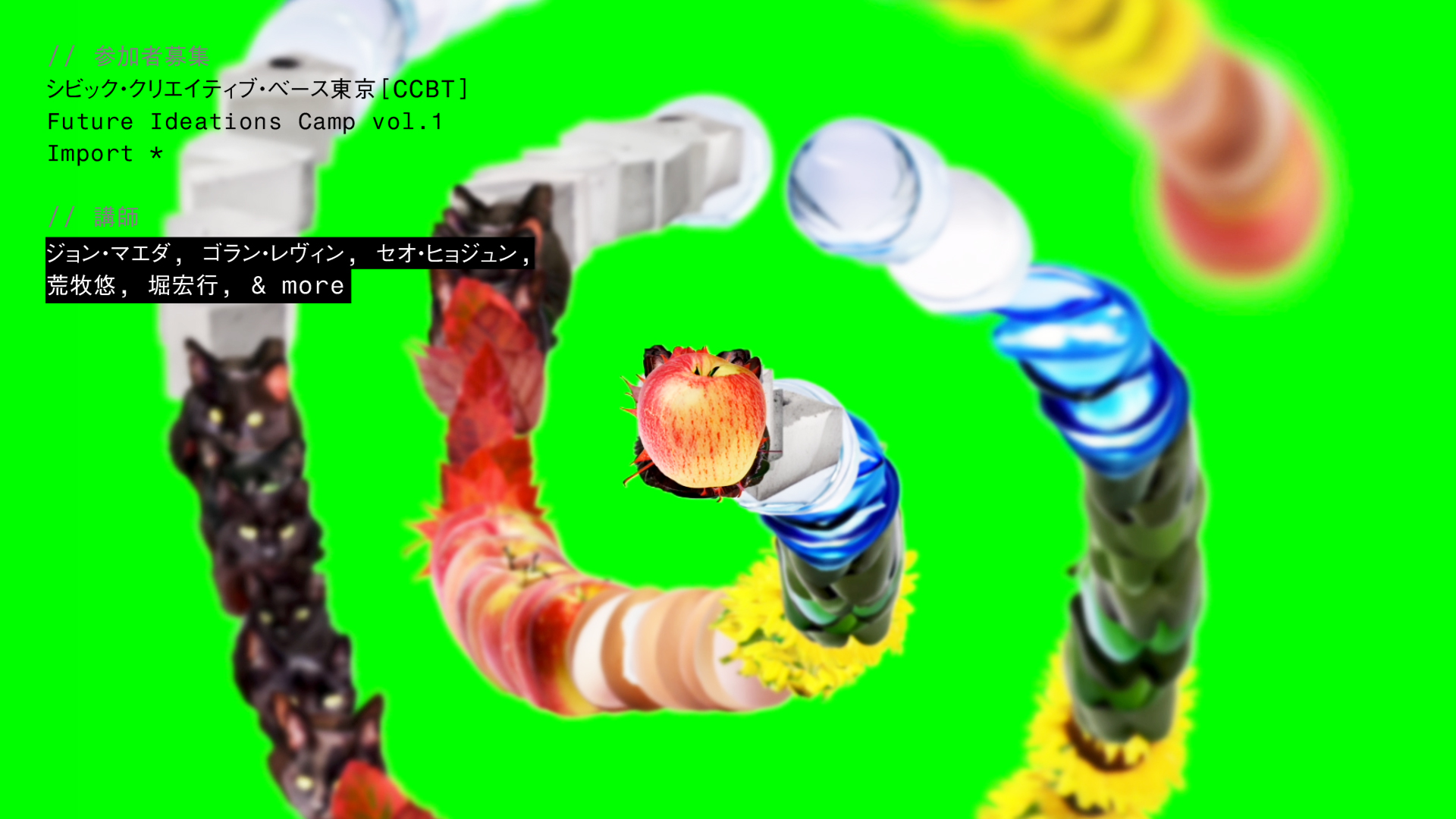 Future Ideations Camp vol.1: Import *
Civic Creative Base Tokyo [CCBT] will hold the latest edition of "Future Ideations Camp," an intensive workshop camp program featuring several days of talks on approaches to art and technology, workshops for developing skill sets, and collaborative creativity through group work.
Five-day intensive workshop utilizing computational art and design to explore future approaches to parenting and play, community symbol and product development, and programming education