The ongoing "Maywa Denki Shibuya Factory in CCBT" will feature talk events and lectures with guests to introduce Maywa Denki's activities in the history of media art and culture.
Talk Event "Media Art Revolution Creation of Mechanical and Electronic Device Media Art"
Date: Saturday, December 17th, 2022, start 17:00~18:30
Guest: Kazuhiko Hachiya (media artist), Kiyoshi Kusumi (art critic)
Free of charge / No advance registration required
While looking back on the birth of Japan's mechanical and electronic device media art in the 1990s, we will introduce the art scene that continues to evolve with technology.
The art scene in the early 1990s when Maywa Denki made its debut. Along with the acceleration of the IT revolution such as i-mode and the Internet, technology has spread as a means, method, and place for artists' activities. At that time, Maywa Denki's BT Bijutsu Techo(Japanese art magazine) featured "Media Art Revolution – Art IT Revolution" (November 2000 issue). In this related talk, we will look back on the Japanese art scene in the first half of the 1990s with guest art critic Kiyoshi Kusumi, who planned this feature as an editor, and media artist Kazuhiko Hachiya. Don't miss the screening of treasured footage from the time by Mr. Hachiya, and the introduction of zines published by artists by Mr. Kusumi. Roentgen Art Institute, Ginbrart, Shinjuku Shonen Art, Sony Art Artist Audition, art feature on TV programs. Shouldn't we be able to see the origins of the art that lead to the modern art scene!!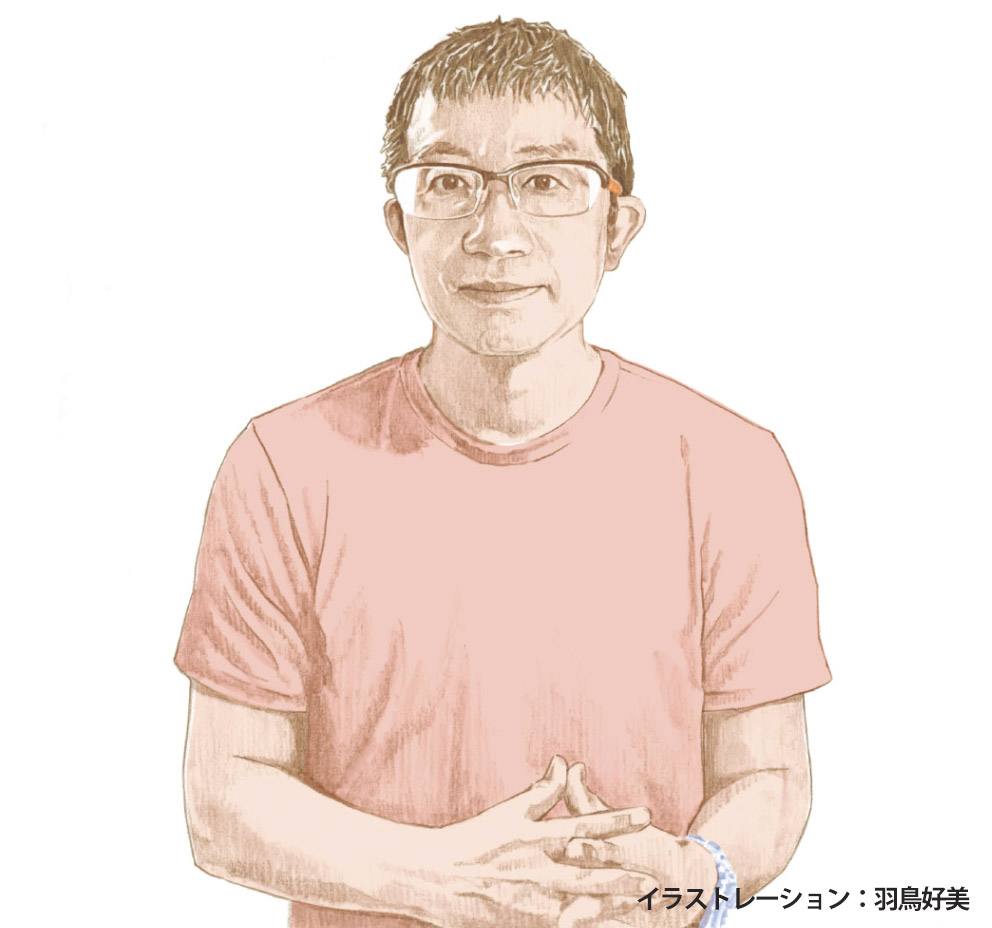 Kazuhiko Hachiya (Media Artist)
Born in 1966. Living in Tokyo. After graduating from the Department of Image Design at Kyushu Institute of Design (currently Faculty of Design, Kyushu University) and working for a consulting company, established PetWORKs Co., Ltd. Currently a professor at the Department of Intermedia Art, Tokyo University of the Arts. His major works include communication tools such as Audiovisual Exchange Machine and "Post Pet", a skateboard with a jet engine, "Air board", and a project to create an actual Möwe machine,"Open Sky" Project to build an actual Move machine.
Kiyoshi Kusumi (art critic)
Born in 1963, Kiyoshi Kusumi graduated from Gakushuin University, Faculty of Letters, Department of Philosophy in 1986, and joined Art Publishing Company. After working as editor-in-chief of "Bijutsu Techo"(Japanese Art Magazines), he became an associate professor at Tokyo Metropolitan University (now Tokyo Metropolitan University), Faculty of System Design in 2008. He is the author of "Museum of Rock 'n' Roll", co-author of "Monju-chara Pilgrimage" and "Art in Late 20th Century Japan: From Each Artist's Perspective", and contributor to "Kazuhiko Hachiya OpenSky 2.0", "SUPER RAT" and many other books. Co-curator of the exhibition "Krazy!" (Vancouver Museum of Fine Arts); "Where Heaven meets Earth" (FILE 2014, São Paulo, Brazil), a Japan Media Arts Festival overseas media arts festival participation project; supervisor of Hisashi Eguchi's exhibition "She" and others.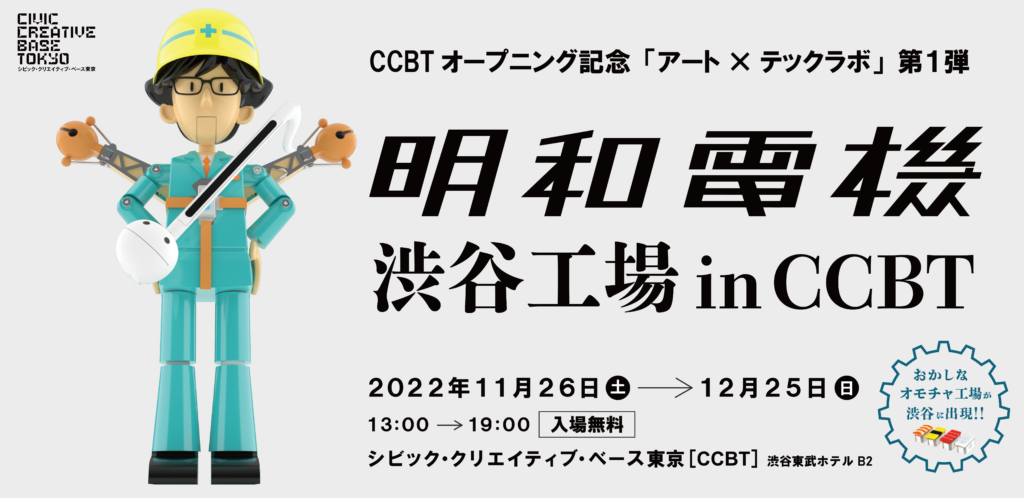 CCBT Opening Exhibition: Art × Tech Lab Vol.1
Maywa Denki Shibuya Factory in CCBT
Date: November 26th (Sat) – December 25th (Sun), 2022
Venue: Civic Creative Base Tokyo [CCBT]
Opening hours: 13:00-19:00
Closed: Mondays
Organizer: Tokyo Metropolitan Government, Tokyo Metropolitan Foundation for History and Culture